Drupal Initiatives: What are they and how you can help?
Submitted by kristen on Sat, 10/03/2020 - 10:40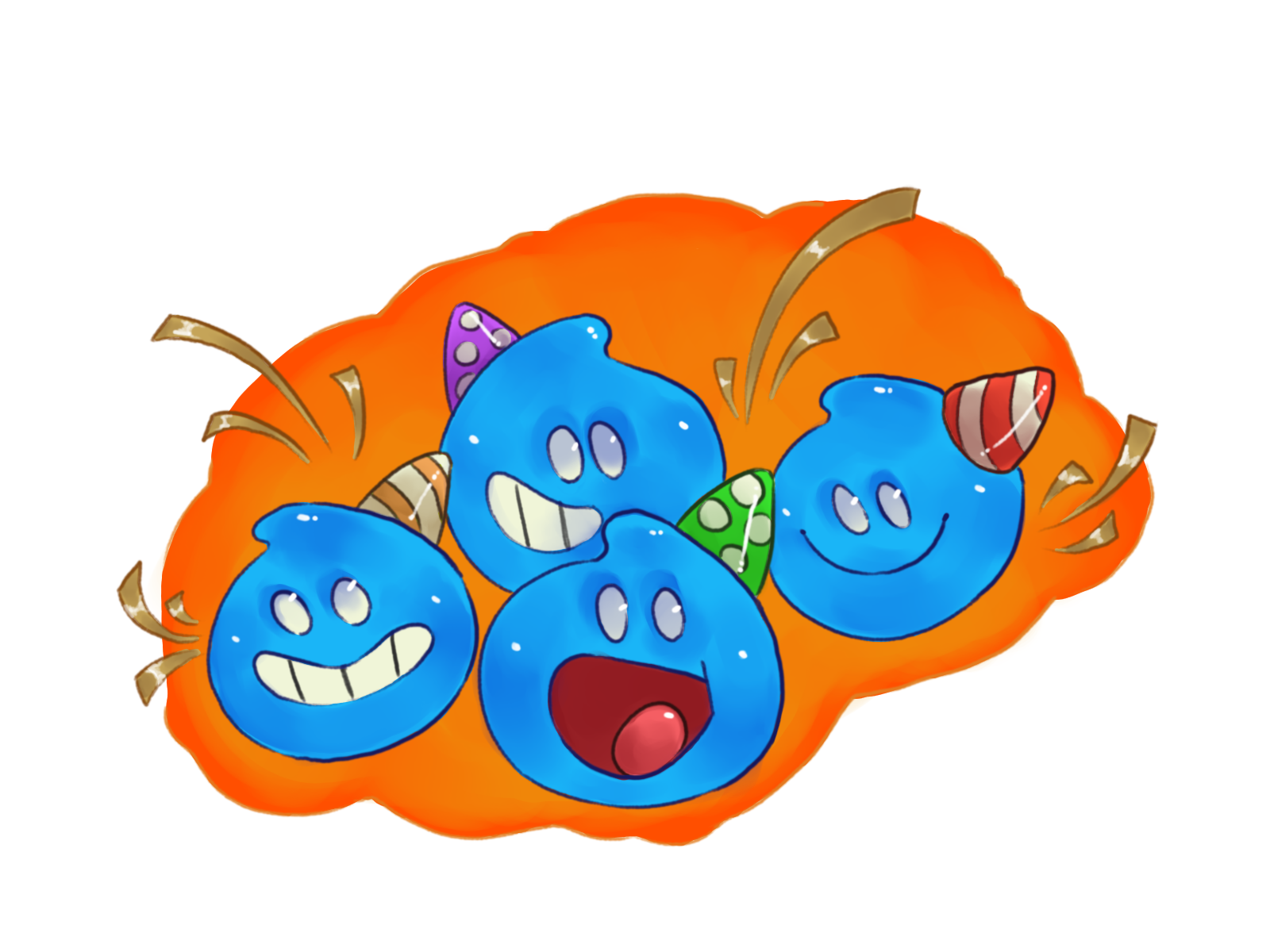 Image credit: Aaron Deutsch
The Drupal project relies on the open source community for funding, promotion, and other contributions. As we know, contributing to open source can happen in numerous ways including code, testing, training, mentoring, organizing, speaking, and more. All genuine contributions are valuable.
One way we organize and make progress on the Drupal project is to create "initiatives" for important Drupal features or other focused tasks. You are likely familiar with some initiatives as they are highlighted regularly in the DrupalCon "Driesnotes".
Drupal 10 Initiatives
At the DrupalCon Global 2020 Driesnote, Dries talked about the new initiatives for Drupal 10. All of but one of these are based on initiatives that have been active for some time.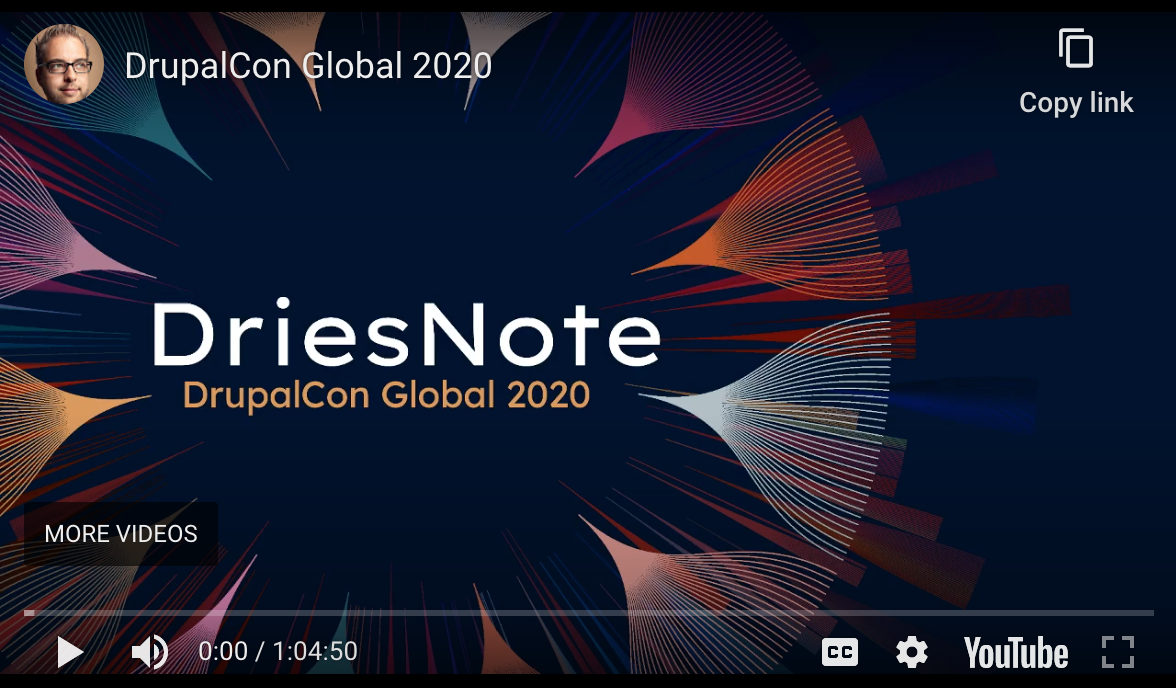 Source: Screenshot of DrupalCon Global 2020 Driesnote on YouTube
Drupal 10 readiness
The Drupal 10 Readiness initiative, known as d10readiness in Slack, started in June of this year. It evolved from the Drupal 9 readiness (d9readiness) initiative since Drupal 9 launched June 3rd. The focus of this initiative is updating dependencies, removing deprecations, and helping contributed projects be compatible with Drupal 10.
An easier out-of-the-box experience
The goal for this initiative is to improve the "out-of-the-box" (OOTB) experience so users have the best first impression of Drupal. This initiative will be a combination of focus areas from one previous initiative (Layout Builder) and two current initiatives (Media and Admin UI / Claro).
Layout Builder was added as a stable module May 2019 in Drupal core version 8.7.0. The Media entity module was added as hidden in Drupal 8.4.0 and was unhidden in 8.5.0. The Media Library module was marked stable in version 8.8.0 last November. Claro is still an experimental module and the hope is to bump it to stable status for Drupal 9.1.
Note that there was a previous "Out of the box initiative" and this new one is called "Easy out of the box". Hopefully this doesn't lead to any confusion.
A new front-end theme (Olivero)
This front-end initiative began as an idea in 2019. Contributors have worked hard to create a modern front-end theme that should be added to Drupal 9.1 as an experimental theme. Then, it will take additional work to get the theme to a "stable" version that can be officially added to Drupal core.
Automated updates for security releases
The Automatic Updates initiative was first proposed in January 2018. It is currently focused on site readiness checks, code signing and verification, composer integration, custom bootloading, and automated security-release updates. This is the most requested feature and would help Drupal be more competitive with WordPress.
An official JS menu component for React and Vue
The new JS Menu Component initiative idea is born out of the popularity of JavaScript frameworks and headless/decoupled architectures. The goal for this initiative is to build menu components for both React.js and Vue.js. This initiative is in the beginning planning stages.
Drupal 9.1 Focus
Drupal 9.1.0-alpha1 is scheduled for release during the week of October 19th, so this is the last chance to get major things addressed for version 9.1. For many active initiatives, the Drupal core roadmap has goals documented for version 9.1.
If you are looking to make an immediate impact in the next two weeks, the following initiatives could use the most help, but any open issue on any Drupal 9.1 initiative roadmap is a good target. Since the timing is tight, the "get-it-in-before-9.1 issues" would be particularly good for people with prior contribution experience. Novices may want to focus on less time-sensitive issues unless they are being mentored.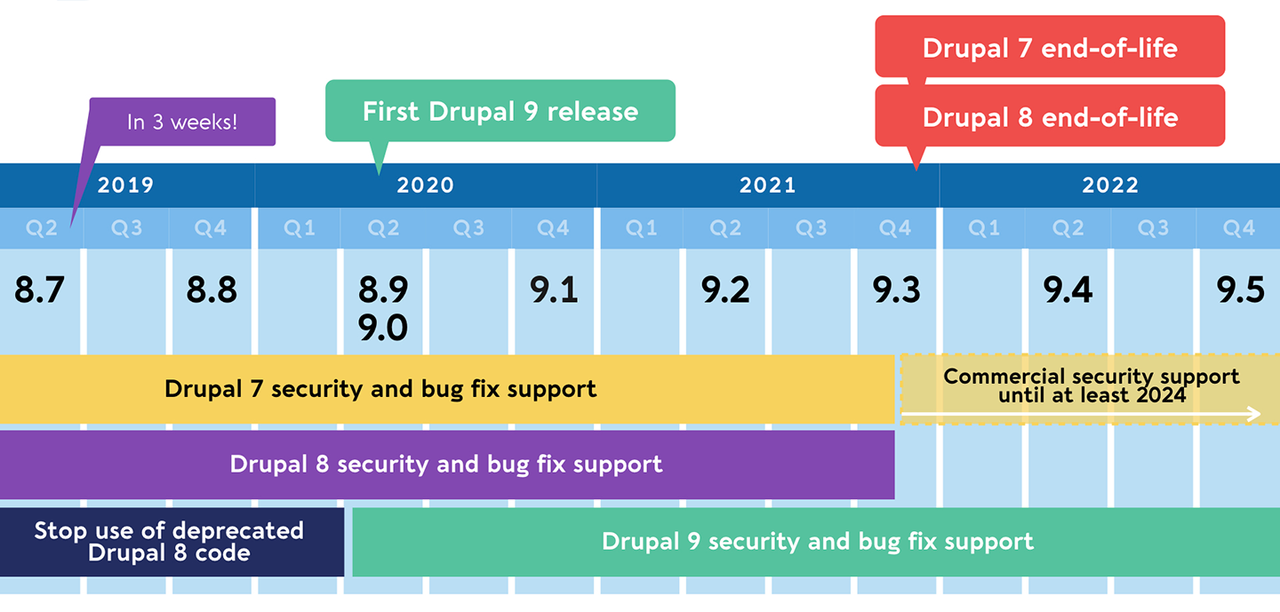 Source: How to prepare for Drupal 9 by Dries Buytaert
Claro
A large number of Claro issues need finalizing before Claro can be marked as stable for Drupal core. They are documented in the "Must-have issues for stable release" section.
Olivero
A small number of Olivero issues need finalizing before Olivero can be added as an experimental theme in Drupal core. All "alpha" issues have been addressed so the focus is on the "beta" issues. The four remaining are documented in the "Olivero "beta" criteria (After Core Inclusion)" section.
Drupal Initiatives List
The Drupal project has a large number of initiatives to choose from if you are looking for a place to start contributing. These are grouped into strategic initiatives, core-related community initiatives, and other community initiatives. There are also initiative ideas that you can create, review, or refine.
A good way to get involved in an initiative is as follows:
Read the initiative page, roadmap, and other documentation
Look at several initiative issues to get a feel for the type of work
Join the initiative Slack channel to see what people are discussing
Attend an initiative meeting to observe and ask questions
Strategic Initiatives
Strategic initiatives are "official core initiatives" that have been chosen by Dries. These may be the ones you are most familiar with because of the Driesnotes. We've already touched upon a number of these above.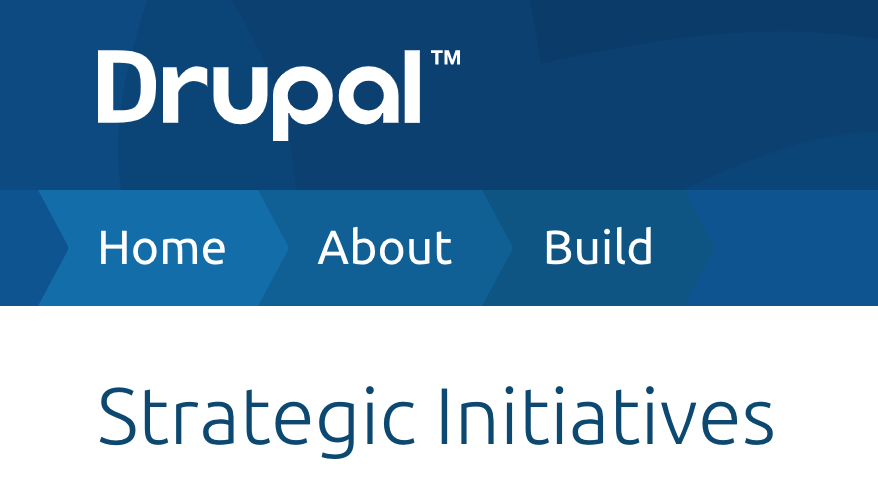 Admin UI (Claro)
Automatic Updates
Issues in this initiative are *not* well-suited for novices, but testing of the module by novices is welcome.
Composer Support in Core
This initiative is *not* well-suited for novices.
Drupal 10 Readiness
Media
New Front-End Theme (Olivero)
And the remaining three that haven't been mentioned yet are:
Configuration Management 2.0
Documentation and Help
This initiative is well-suited for novices.
Workflow
Core-Related Community Initiatives
Core-related community initiatives are "unofficial" community-led initiatives that focus on Drupal core.

Bug Smash Initiative
This initiative is well-suited for novices.
Accessibility
Usability / UX
Additional Community Initiatives
Here are a couple community initiatives that aren't core-specific.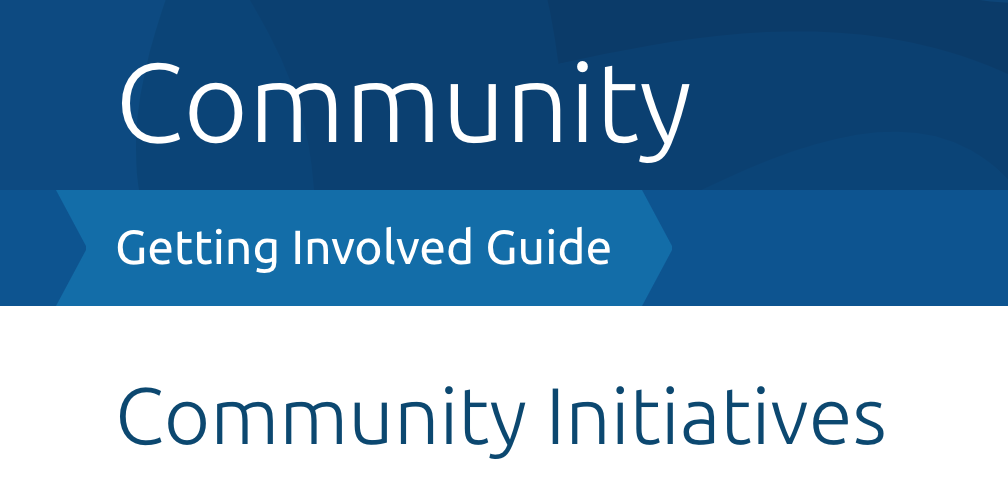 Drupal Ladder
This initiative is well-suited for novices.
Promote Drupal
This initiative is well-suited for novices.
Thanks for your help!
If you have contributed to Drupal initiatives already, thanks for your help! If you haven't yet but are wanting to contribute to the Drupal project, initiatives are a great place to start. They provide structure and an existing team to get you started. Hope to see you in the issue queues soon. :)
---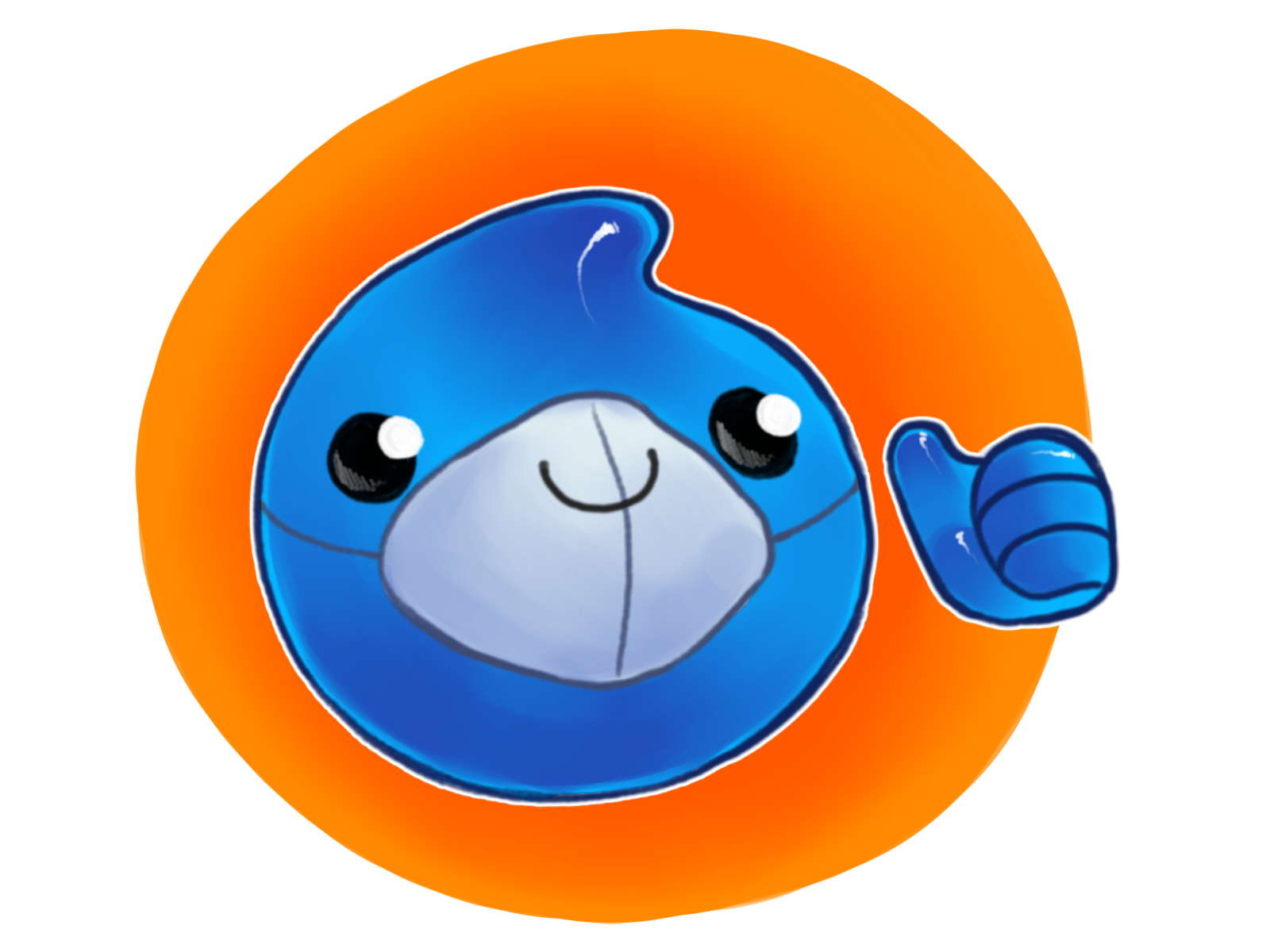 Image credit: Aaron Deutsch
Apologies, my old website is still on Drupal 6 and looks particularly bad on mobile. I have started playing with the migration to Drupal 9 and hope to be done fairly "soon". :) Please ignore the cobbler's old shoes for now, thanks!
This is a featured content block that has been configured to show blog nodes with terms SEO or Drupal SEO by the author kristen. It shows random list of 20 results in the block and 30 results on the more page.